How Blocking Ad Categories Effects AdSense Revenue
Retargeting technology has made online advertising extremely efficient. These days, most internet users will be shown ads that are relevant to their lifestyle and interests.  Yet, every once in a while, a user might see an ad that shocks, offends, or is just plain irrelevant. This can often be prevented by blocking ad categories.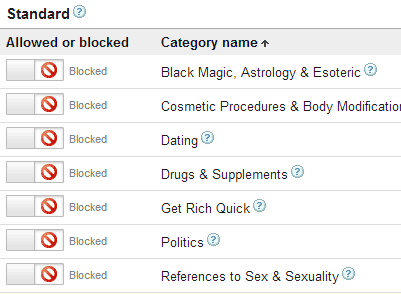 Ad categories are essentially silo's of ads that are organized by their subject matter. This allows Google to ensure they are serving the most relevant material to users visiting pages with Google ad tags on them.
Continue reading "Will Blocking Ad Categories Effect AdSense Revenue?"